For business owners, having a platform to reach out to your customers is vital; but, having a two-way conversation with prospective buyers? Well, that's just smart. According to Jason Kapler of Adweek, "It's time marketers put down the megaphones and join in a dialog with each customer". You're probably already doing this: you can implement contact forms, reach out to customers through your social media presence, and connect through electronic direct mail (eDMs), but are you aware of just how powerful and effective blogging can be?
For many, when they hear the word blog, they hear the word, burden. Yes, at LEP Digital, we do admit that blogging can be time-consuming. I mean, who in your business is going to regularly research, develop and write effective content on top of their full time role? You're probably thinking, 'what could I possibly keep writing about?' Most importantly, for any business that is conscious of their bottom line (let's be honest, that's pretty much all of us), the cost of running a blog can be a little bit daunting.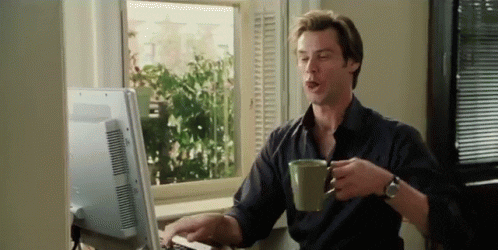 However, I want to convince you that a blog is an exceptional brand tool. It can be used to generate leads and build a digital presence if implemented correctly. Whilst on the outset it may feel like extra task added to your to-do list, a blog should be treated as any other element in a marketing strategy – and trust us, it works.
Let me tell you why blogs can only boost and benefit your brand.
Blogs can give your customers major feels
Every business out there is craving customer loyalty and a blog is the perfect platform to start those long-term relationships. According to Quick Sprout, 60% of consumers feel a sense of positivity about a corporate brand after reading their blog, and 61% have made a purchase based solely on a blog post.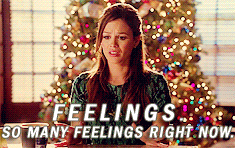 What's fantastic about blogging is the capacity to share content with your customers in a human and personal way. For example, you can give 'behind the scenes' access to your customers, provide insights and stories around your business operations, encourage two way conversations and build trust with your target audience through high quality content that they find relevant and interesting.
Blogs can boost your social efforts
It's 2018 – most businesses out there should have social media accounts. Whether you're on Facebook, Instagram or Linkedin, we all know that social media is another effective tool to build your business. However, for many, deciding what to post on social media can be a quandary. If you're producing regular content for your blog, you have regular content to share across your social media platforms. With your blog being out and about across the social media sphere, there are more opportunities for people to click through to your website and ultimately encourage leads for your business.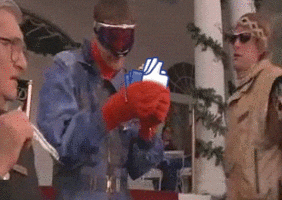 Don't forget the power of sharing too. According to Complete Business Online, "One of the most powerful benefits of blogging is the opportunity it creates for others to share your blog to their personal networks. This sets you up in good stead for potential virality or exponential market growth. With so many different sharing platforms available in 2018, visitors can share the direct link to the blog, Tweet it, Instagram direct message it or email it to a friend". Um, marketing on the house? Yes, please.  
Blogs set you apart from your competition
Be the brand that's always ahead of the game. Blogs can allow for you to do this. No matter what industry you work in, you want to come across to your customers as an industry leader. Having a blog provides your business with a launch pad of information and a source of knowledge. As WishPond suggest, "If you're a retailer, for example, write blog posts about your products. Your customers will get to know you as the knowledge source for the products they want. If you're in B2B, post articulate, well-researched articles about your service".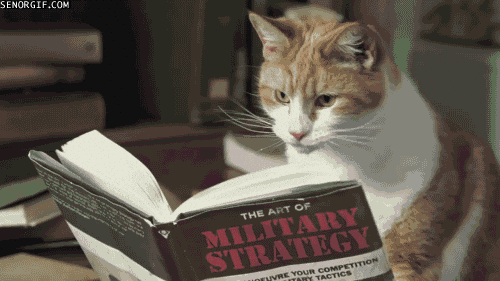 By focusing your content around your market, your business can present themselves as well versed, whilst highlighting your knowledge and providing insights that perhaps your competitors cannot. It can also help to remedy sales objectives.
Blogs get you into Google's good books
We all want to be number one on Google. Whilst a blog might not get you there overnight, it can certainly assist with your search engine optimisation over a longer period of time. Google adores activity, so don't get lazy. According to pixeld.com.au, "static pages that have displayed the same content since Google can remember are quickly de-prioritised by search engines as they make their way to the wastelands of 'page 57' in search results."
As I have done in this article, it's important to embed backlinks. As Kelly Thomas Mango of OpenVine notes, not only is it good online etiquette to reference other sources, but high-quality links are a valuable commodity for a business to rank higher on Google.
And, don't forget to video log (or vlog for all the cool kids). Pick up that camera and go on a video rampage people! I can't stress enough how important video is. But, if you'd like to be reminded, you can read my six reasons here. Creating vlogs is another way in which you can speak with your customer base. Not only does it break up the content, but, as you guessed, Google's going to love for you for it. Search Engine Land explains, "Video is evidence of quality content, and as part of a media mix on a site, it helps send signals to search engines that your page or site contains rich media relevant to search requests".
So, this means regularly updating your website with fresh content and making sure your blogs are keyword rich. Don't forget to integrate backlinks and fill your blogs with plenty of images and video content. If you want to be besties with Google, blogging is the way to go.
Embrace the blog
Ultimately your blog provides your brand with the capacity to reach out to current and prospective customers in a way that other tools may not. Consumers are looking for transparency and honesty in brands that they associate themselves with. Additionally, you can be a source of relevant industry information. At LEP Digital, content creation for our clients is at the heart of everything we do. If you're keen to introduce a blog for your business, then let us help you. Invite us to a coffee date today.