It's hard to believe that this September marks the 21st anniversary of the launch of Google (the company celebrates the big milestone on Beyonce's birthday as well…pretty apt since Queen B is a savvy businesswoman herself). 
Most of us youngins can't recall what it was like in the PG (Pre-Google) era, such is the influence that the search engine giant has had on the world. It has become such a presence in our lives that it's even affected the way we talk – the term "googling yourself" likely would have had a very different meaning in pre-internet days.
It was a natural progression for Google to become an important tool in the business world. Today no savvy business would operate without a website at the very least. It's a way of introducing yourself to the world and showing what you stand for.
As we move deeper into 2019 (has the year really gone that fast?) organic Google rankings are more important than ever. 
Every business wants to rank as high as possible, with the top spot the most coveted of all. It's a really simple mathematical equation: the higher you rank, the more traffic you receive, the more you'll be seen, and ultimately the more sales or conversions you make.
There are many ways to climb the rankings; picture a ladder with each rung a stepping stone to your business dreams, but, like the popular board game, there are a lot of snakes along the way.
What is black hat SEO?
Mention the word black hat and it's enough to conjure up scary images of villains and sorcerers or a group of hackers on the dark web. Either way, the term has always been associated with ne'er-do-wells.
Black hat SEO goes against established best-practice search engine guidelines and exist to manipulate the rankings. They are aggressive tactics and strategies that focus only on search engines, disregarding humans and customer experience. Unfortunately, many SEO companies and consultants cheat their way to the top of the search engine results by using dishonest and questionable techniques.
The aim is to try and beat the algorithms that control the ranking system.
In the short term this method can work, but it will have huge repercussions for your business and your clients into the future.
Google, in particular, frowns on this behaviour and can even penalise you by moving your website further down the rankings, or in severe breaches it could be blacklisted from searches entirely.
Top 5 No No's – What does black hat SEO look like?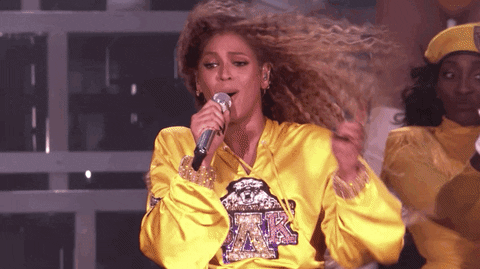 There are many different examples of black hat SEO, but this list is some of the most common black hat tactics that earn the wrath of Google.
1. Keyword stuffing 
Leave stuffing for your mexi capsicums or Christmas Turkey. Search engines check for keywords on websites to see if it's a good match for a search term or phrase. Unfortunately, in recent years, some developers have interpreted this to mean the more keywords you can fit on your site within content, the better. Not only is this bad practice, but it is also a mess for the user who could be confused by the excessive jargon.
Imagine, for instance, writing a blog about local fish and chip shops. Some of the keywords would include local fish, chips, shop, fried food. An example of keyword stuffing would be: "these local fish shops are excellent because they source their fish locally, and the chips which are in the local fish and chip shop are local. The owners of the local fish and chip shop are local and sell fish and chips."
Sounds ludicrous right? People just don't write (or talk) like that and you shouldn't as well.   
2. Duplicate content 
Lifting content from another site is plagiarism and, like universities, the internet has a super-sized version of Turnitin. If your content is very similar to other pages, or if you've duplicated pages on your site in an attempt to rank more highly for a keyword or phrase, it will deindex it further pushing it down the list. Your best bet is to write your own relevant, timely and engaging content. And if you don't have the time or expertise, pay a good SEO copywriter to help you. 
3. Fake click bait
Not since Bill Clinton's intern has a President been so closely aligned with a word. Donald Trump has made the word "fake news" one of the most popular terms in the world and, in the online world, fake news is immediately jumped on. Click bait is using phrases that you know will be a popular search even though your page has absolutely nothing to do with it. Ensure that the title of your page honestly reflects the product, service or topic that's contained on it.
4. Comment spamming
Engaging with your audience and having two-way conversations has never been easier. Many websites allow visitors to leave comments on blogs, publish social RSS feeds and testimonials, and participate in live chats. What's become clear is customers aren't shy in saying what they think. Savvy marketers have rigged the system by writing comments from ghost accounts that are rich in keywords so that the page ranks higher. Don't discredit your well written and researched content with spammy comments. 
5. Domain squatting and redirecting
For many of us, spell check is the greatest invention since jumbo taco shells came in a hard and soft mixed pack (seriously how good are they?), making dictionaries a museum artefact. However, some black hat SEO operators have cunningly taking advantage of this. There's a practice where businesses buy up domain names, including the misspelled versions, and then redirect you back to the primary site. It's OK to buy versions of your domain extensions such as .com, .com.au and so on, especially if you're an international company. However, buying up a whole lot of domain names that don't have any relation to your company name (or worse, competitor names) for the sake of driving traffic somewhere else is unethical. A hypothetical example would be Mcdonalds.com buying out "hungryjacksfood.com," "fast.food.australia" and "burgers.com" domains and directing all of them to its primary site. Depending on the severity of the squatting, your pages might drop in rankings or be dropped completely. 
Want to know how to practice white hat SEO?
Our best advice is to invest in original content. Be creative, don't be afraid to use backlinks, and to do the hard yards of keyword research. Remember to keep user experience at the forefront of your mind as this will guide best practice. If you want more advice about how to keep in Google's good books, or to get started on SEO for your business, reach out to us.